I am all about a good custom, personalized gift.
I love putting thought into what I gift my friends, or telling a story in creating a basket of items for a loved one. I love the look on their face when they open something perfect for them. So, I guess it's no surprise I ended up in the career path I'm in owning a monogram and gift boutique. A simple gift can truly change someone's day, week, month, or yes, even year. There are SO many occasions we celebrate in life that call for a gift – either big or small. We celebrate birthdays, retirement, new homes, babies, engagements, weddings, and more! We never miss these opportunities to give a gift during these times – and I love that. But, I'll just be super cliche and say it…. every single day is a gift. Every single day should be celebrated and loved in some way! I love an unexpected gift to just celebrate life just as much as I love a gift to celebrate a specific event! I think most of us would agree that a surprise like this is such a great way to feel love. And please note, I'm not saying every "gift" should even have a monetary value. In fact, some of the best gifts are FREE!
This week, I challenge each of us to send a gift to someone that isn't expecting it.
It can be the gift of time — calling a relative on your commute to work (Grandma, I'm sorry I call you a lot but we're on the go a lot)!
It can be a gift of love — volunteering to clean your mom's house to take one thing off her plate this week (ahem, Knox…I'm looking at you!)
It can be a gift of coffee — seriously, the best!
It can be a small gift that makes you think of that person.
It can be a gift of a smile to a stranger.
Whatever gift you give, if it comes from the heart, the recipient will feel it and hopefully pass it forward in their own lives.
XX
MacKenzie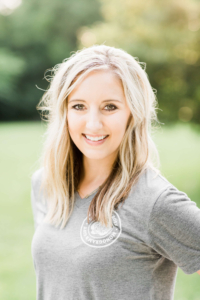 P.S. If you need help designing the perfect custom gift for someone in your life, come and visit us at our storefront in Columbia, Missouri or shop us online. Our gift experts LOVE to help you create the perfect gift for a loved one and have tons of ideas to help get you started. Plus, we wrap your gifts purchased in The Southern Rose for FREE! Come and see us for your next baby shower gift or wedding gift. We promise you won't be disappointed!