CHANGE. CHANGE. CHANGE.
This time last year, we switched our POS system to be a cloud-based system. In hindsight, that was a LITTLE crazy considering the time of year & a lot of work in spreadsheets that I really didn't have time for. This year's change.... a whole LOT of hard work flipping the TSR back wall & creating an ENTIRE NEW STORE. Yes, I am crazy! We announced our new little addition on October 28th (and had just begun the construction process the previous week). Randy Adams did an amazing job making it all come together so quickly + my team did an incredible job getting both stores stocked + switched in just around 30 days...I'll probably never get over it. This blog stands as my permanent reminder in my little online diary of just what is possible when everyone comes together!
Here's some photo comparisons that are just SO good! If you scroll down, you can even catch a glimpse of what Rosebuds looked like 6 DAYS before we opened. Yep, in SIX DAYS my team came together & put together the CUTEST store! If you haven't been in yet, you're missing out on some serious AMAZING new items in both stores! We'll see you soon!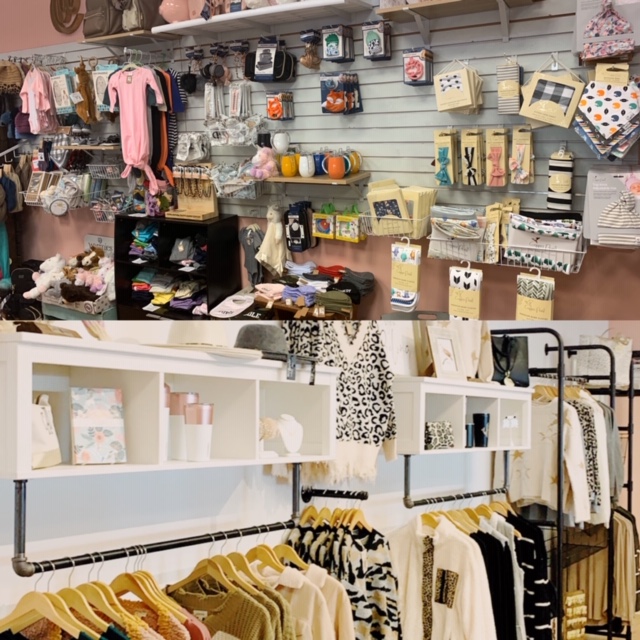 Here it is, folks. Rosebuds on November 23rd... just six days before we opened. My brother-in-law (bless him) looked around and said, "Wait, you're trying to open on Friday???" I laughed and politely reminded him we HAD to open on Friday because I told people we were (and then he got back to work). Were there moments of doubt? Absolutely. Did I miss out on a lot of "home time" and sleep? Absolutely? Was it worth it? 100x yes. I hope you love both stores as much as I do! Come & see us soon!!!