If you've recently discovered monogramming and you're just starting to build your collection, The Southern Rose can help you figure out how to style your monogrammed clothing and accessories. From choosing the items you prefer to personalize to teaching you how to create your monogram, we're the experts. Check out the rest of our blog to learn everything you need to know about monogrammed clothing and accessories today!
1. Choose Your Item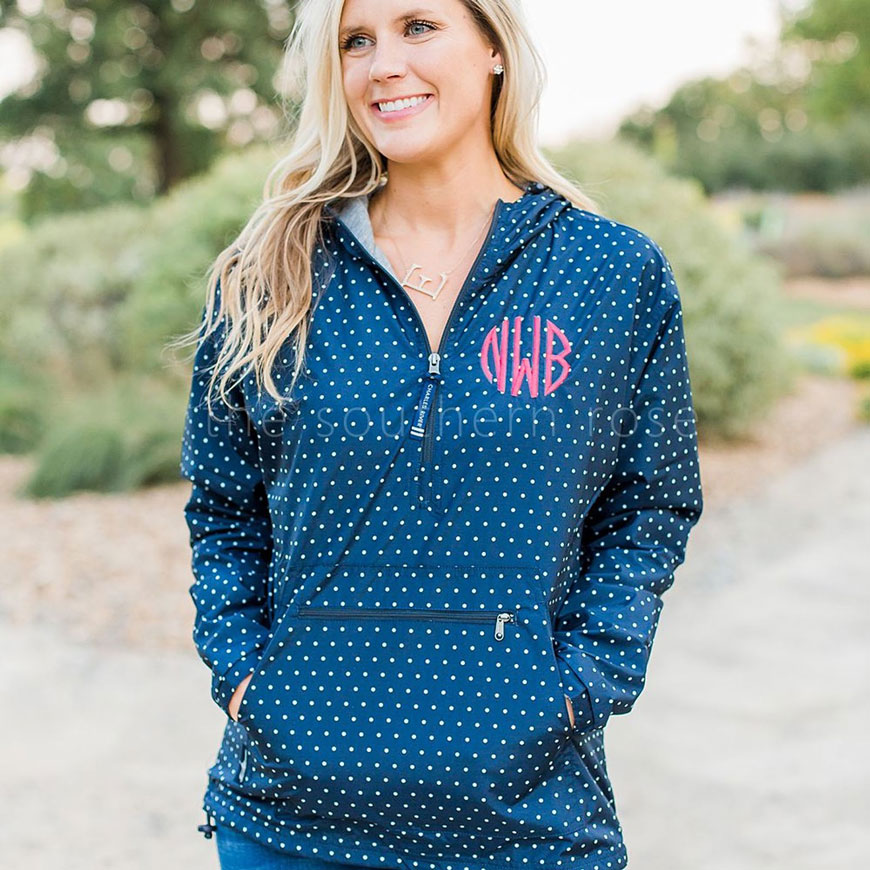 At The Southern Rose, we have a ton of monogramming options to match your style. Whether you're looking for a necklace, a purse, or a t-shirt, we can help you find the color, size, and style you want. Some of our most popular apparel options include:
You also have options that range from Purses and Cosmetic Bags to Personalized Jewelry. Explore these selections and decide which items are must-have monograms.
Not everything in your closet needs to have your initials on it. Decide on a few special pieces that you wear a lot and opt to have just those personalized.
2. Choose Your Letters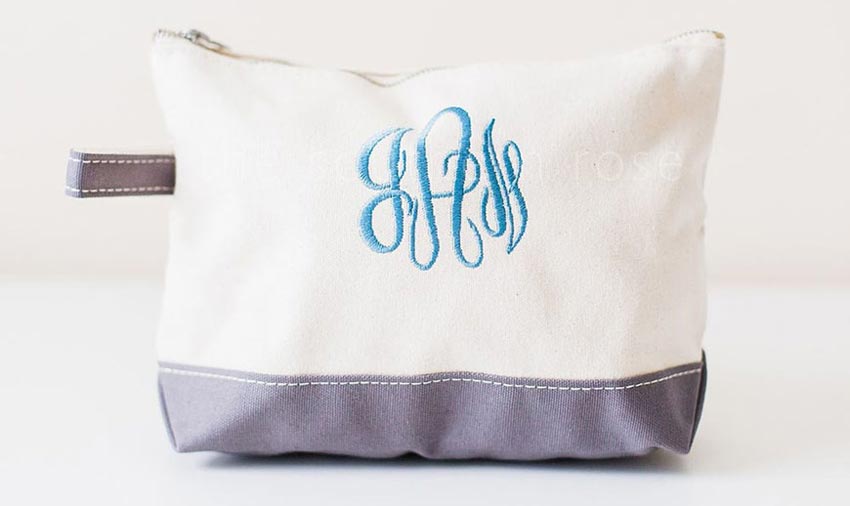 Using the right letters for your monogrammed clothing and accessories can be a little more complicated than you might think. If you only have two initials, you have it easy. Simply fill in your first and last initial and you're done.
When you have three or more initials is where it starts to get a little more complicated. Traditionally, the monogram is organized with the first initial first, the last initial second, and the middle initial third. Oftentimes, the middle letter in the monogram (your last initial) is slightly larger than the other two letters to create a fun design.
All our monogram options offer you the choice between two and three letters. For those who have two middle names or a hyphenated last name, you may have to get a little more creative with your monogramming creation.
3. Choose Your Font
At The Southern Rose, we're proud to offer you both the traditional Southern-style font options as well as some more creative designs we came up with. Some items have a larger selection of fonts than others, but our complete font selection includes:
Circle
Block
Oval
Vine
Octagon
Script
Diamond
Some items also have the option of including a full name instead of initials. These are generally glassware items that allow you to put your entire first name on a cup or tumbler. It's rare that our monogrammed clothing offers this option.
4. Choose Your Color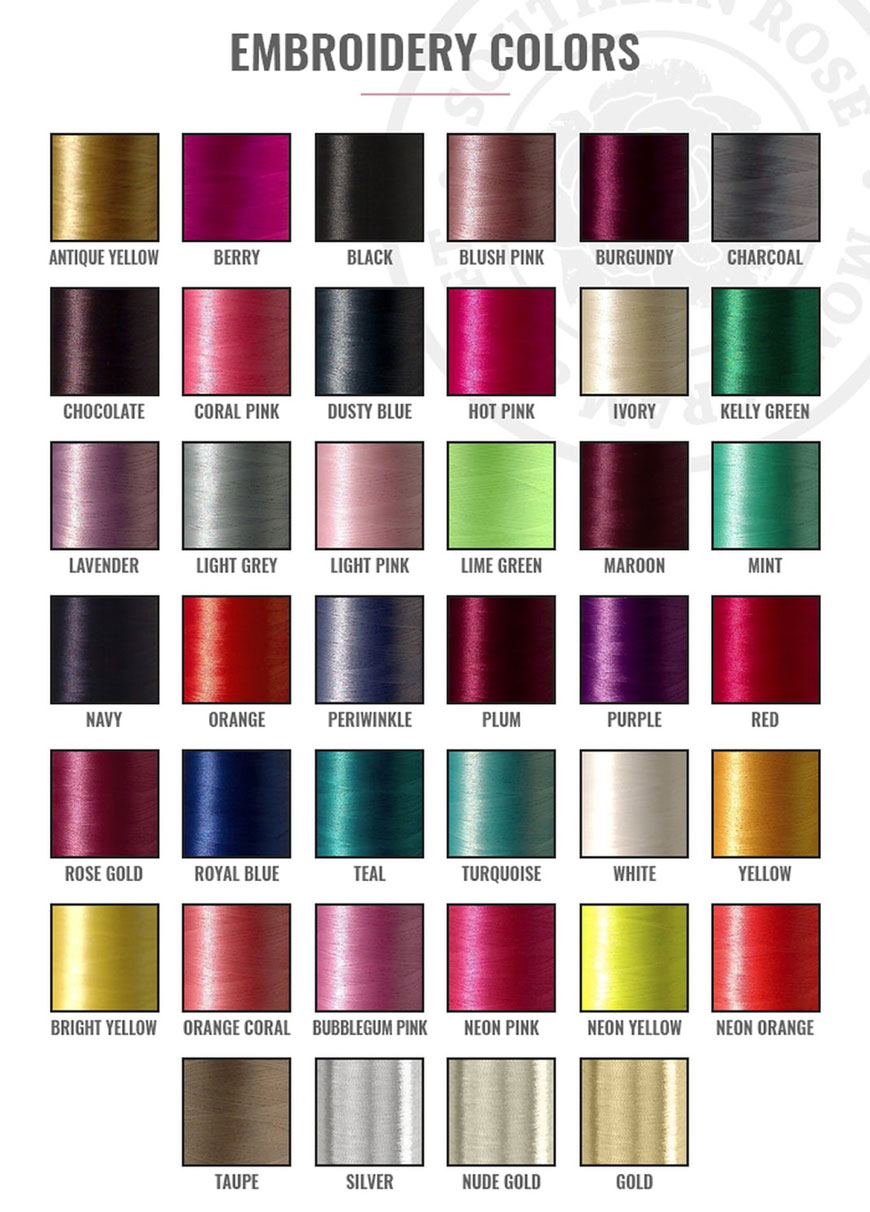 In addition to a multitude of font options, you also get to customize your thread or vinyl color. We have over 20 color options that include truly unique choices like coral pink, neon orange, periwinkle, nude gold, and many more.
When choosing your font and color for multiple pieces, you want to make sure they look good together — just in case you decide to wear them at the same time. Your monogrammed clothing should match whatever initialed clutch, hat, or necklace you throw on with it.
5. Pair With Other Monogrammed Pieces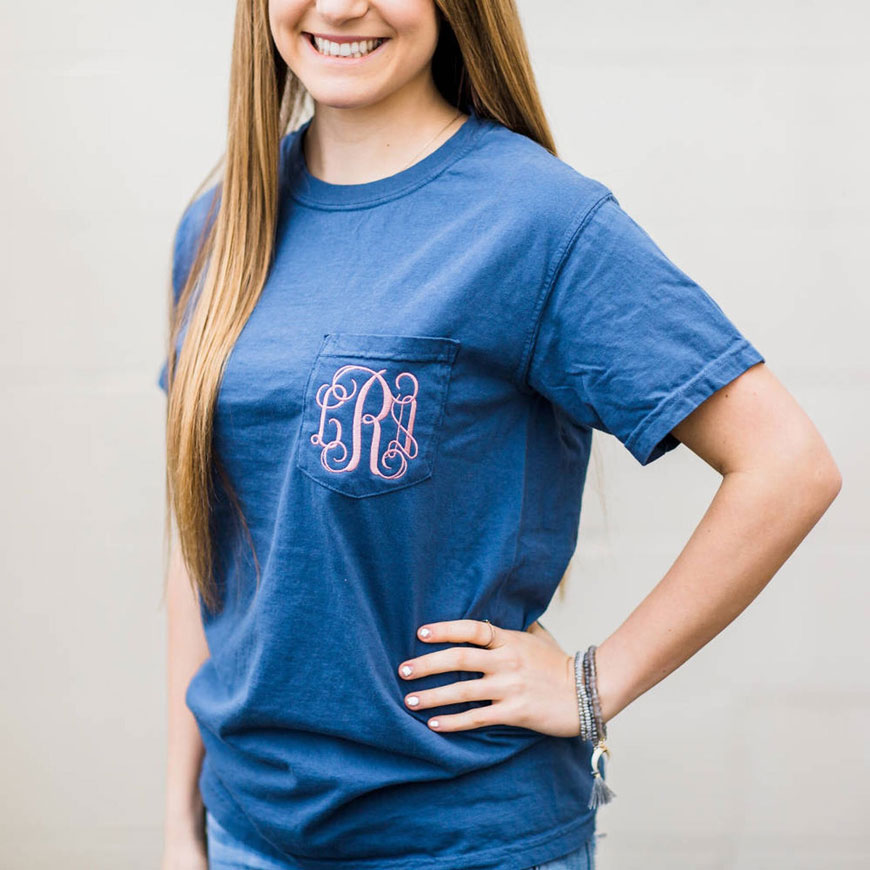 If you love a variety of fonts and colors, we recommend pairing complementary choices together. Choose the Oval and Circle fonts or the Octagon and Diamond fonts to go on a hat and a shirt, so that they don't clash when you wear them together. We also recommend choosing analogous colors for your various items. Stay within one color scheme to embroider your monogrammed clothing and accessories with a variety of blue hues or several different variations of green.
Our top choice combines pink and blue. We absolutely love how Bubble Gum Pink, Coral Pink, and Neon Pink look on a light blue background.
Monogramming with The Southern Rose
Our boutique is the expert when it comes to monogramming your clothing, accessories, and gifts. No matter what you're looking for, we can point you in the right direction. Learn more about styling your monogram when you reach out to our team today!