We've been moving and shaking around TSR and let me just tell you, it's been a WHIRLWIND!! We are oh so excited for the new products rolling in, new customers we're meeting, and the family we're creating to share with each of you! I truly feel like God has played a role in bringing each of these gals into my life. WHAT A TEAM!!! We're ready to help you find the perfect gift for anyone on your list and we most definitely won't let you leave until it's wrapped up and ready for ya! If you haven't met each of these ladies, come on by! I'm 100% positive you'll love them as much as I do!!!!
Kimberly Bowden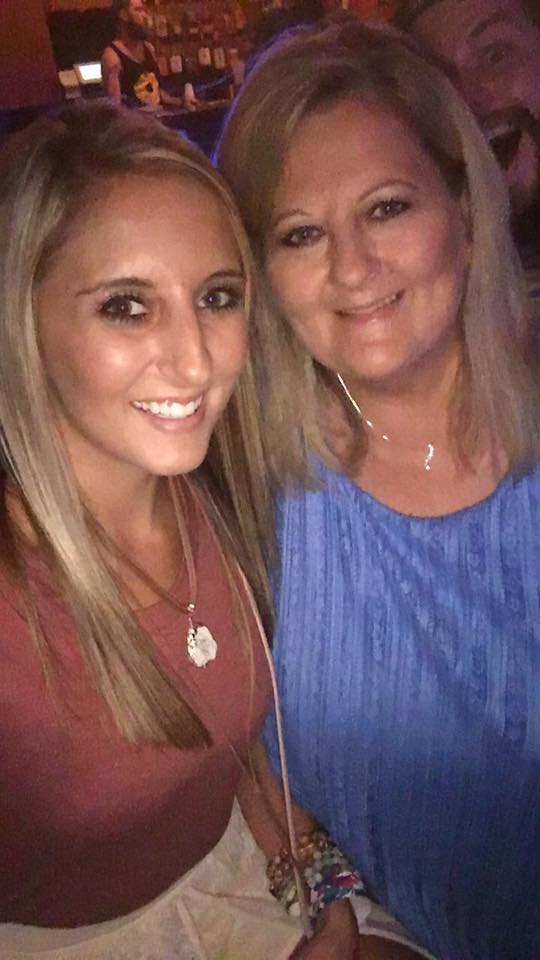 Most often know as "mom" or "mama." She's the one you'll rarely see up front because she's too busy making things in the back run smoothly. If you get the chance to meet her, you'll absolutely fall in love (sure, I'm biased but really…she is the SWEETEST human I know). She willingly cleans and organizes (sorry, for the mess) our workroom and keeps us stocked on food/drinks… Mama B sure is our rock! I'm still trying to convince my Dad that she can quit teaching and come work for me FT but he's not having it… Side note: Dad wouldn't want a picture posted of him with all these ladies but you should know he's the one that builds anything I asks, hangs any sign I need, and comes at the drop of a hat to help me fix the toilet when it won't stop running. MY PARENTS ARE THE BEST!
Madison Bowden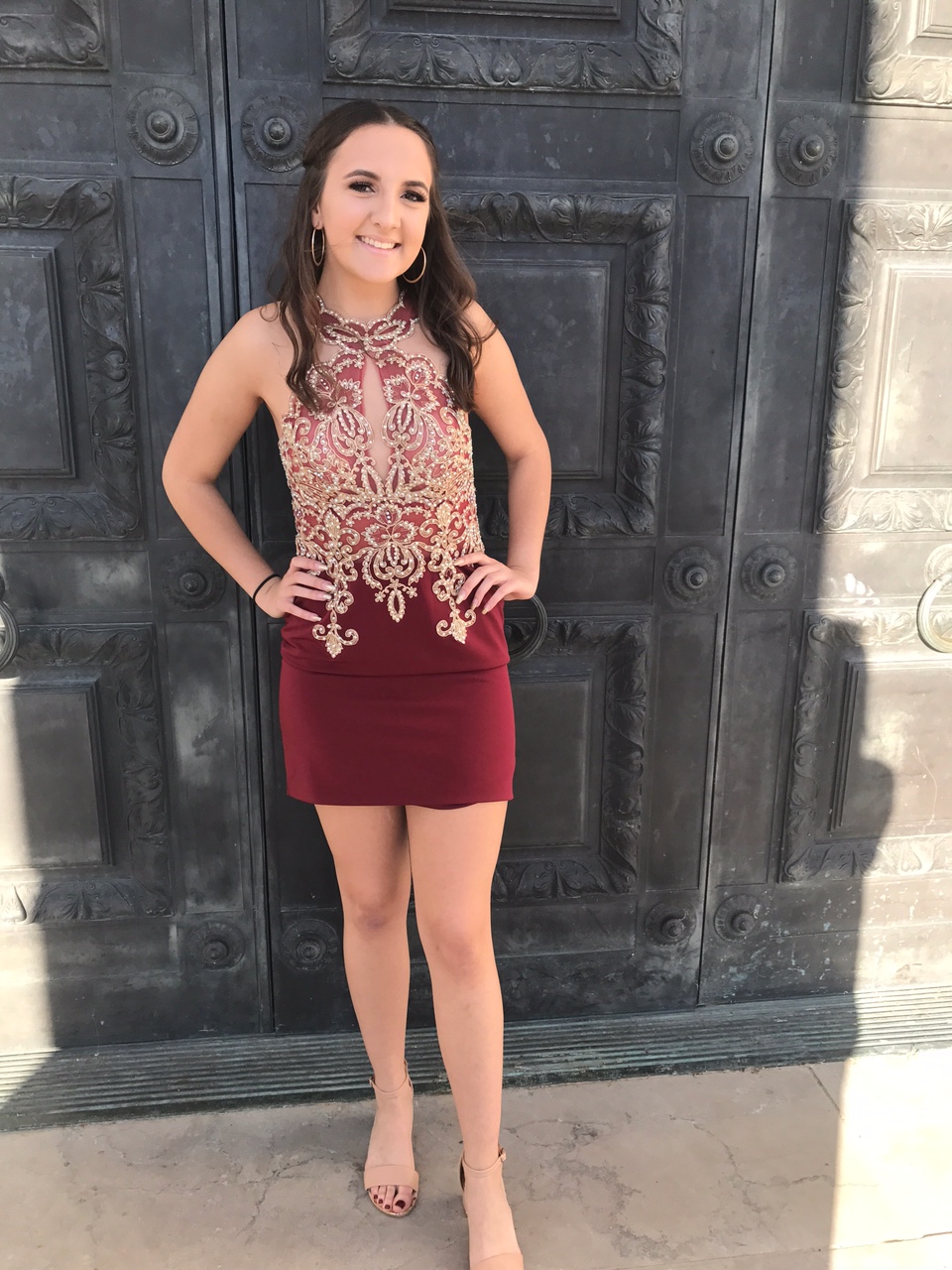 Meet Madison! Madison is a junior at Jefferson City High School but will graduate early in May. She's my youngest sister so fell into her position at TSR looooong before she was paid to do it (I promise, I didn't break any child labor laws… she wasn't forced???)! She's our little fashionista and loves to help me find the latest and greatest trends to bring to the shop. In her free time, she loves to write and shop and also watch Netflix.
Morgan Bowden
Meet Morgan! Morgan is my other little sister and plays a balancing act every week. She's currently working part-time as a radiology technician at the University and pursuing a pre-med degree at Columbia College. She doesn't have much free time but when she does, I try to snag her for a couple of hours and break her away from her (super) cute dog (and also her bf). You might mistake Morgan for myself (or my twin) and she'll more than likely just play it off. Just roll with it.
Aimee Cobb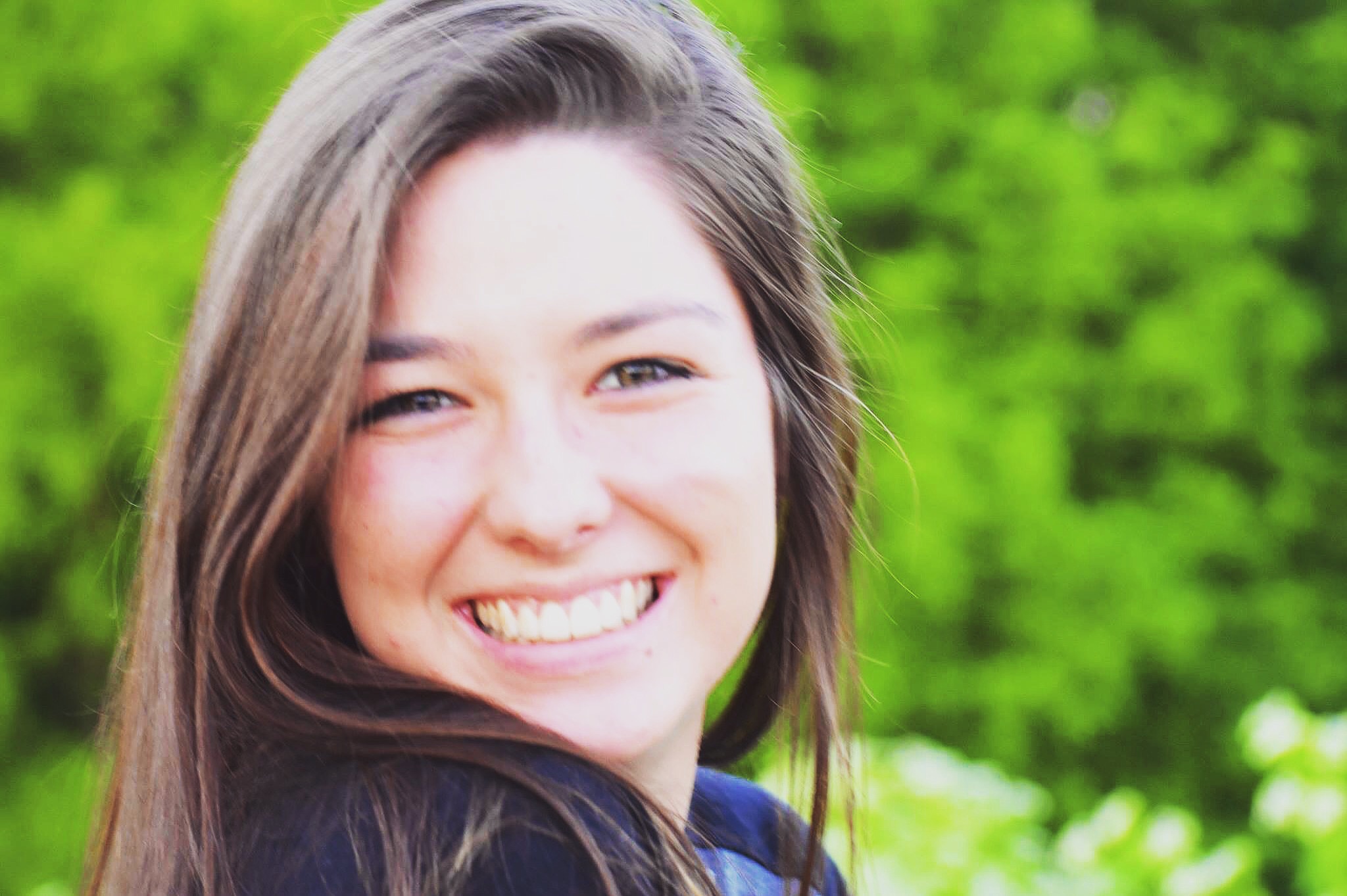 Meet Aimee! Aimee is a sophomore at Mizzou studying civil engineering (ew, numbers) and is sure to brighten your day! She is always joyful and absolutely loves to work! You probably wouldn't guess this just by looking at her but she's also a rockstar at flag football! (*googles how to be more athletic*). Aimee also happens to be my best friend's younger sister so we'll likely fight over her holding her "real" nephew more than once. HE IS MINE TOO, AIMEE.
Kelly Cobb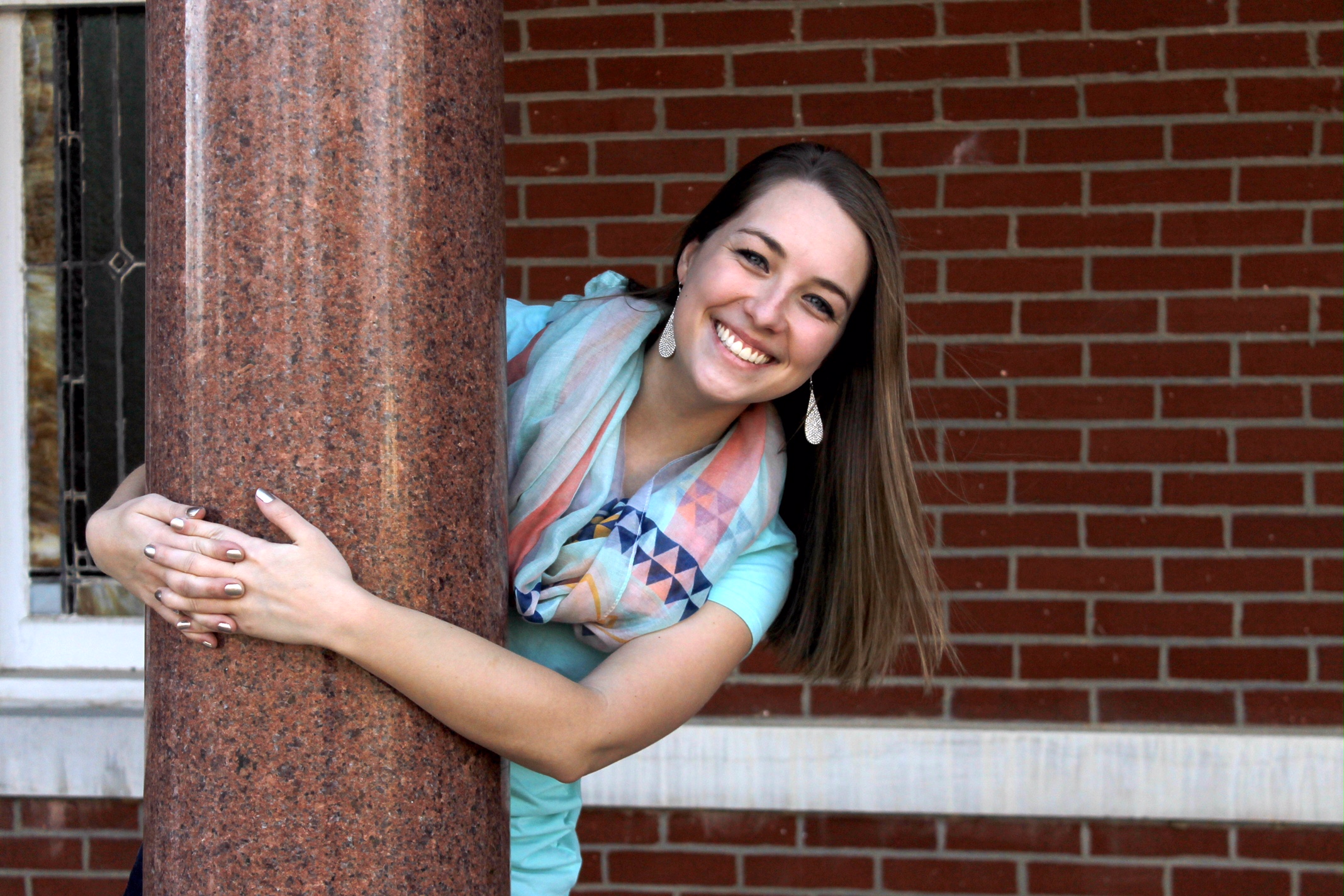 Meet Kelly! Kelly graduated in May from William Woods University (does that make us sisters if we both graduated from there??) with a degree in graphic design. She smiles more than anyone I've ever met so you're really in for a treat when she greets you! She's allergic to everything but I feel like she's just one of those people you want to hug when you see her (maybe that's just me because she opened the store on her own her second day like a rockstar). So, if you're needing a hug, come in and ask for Kelly but just don't carry any allergens, plz! Also… Kelly….first dibs on Gannon when he comes in. #notsorry
Taylor Dey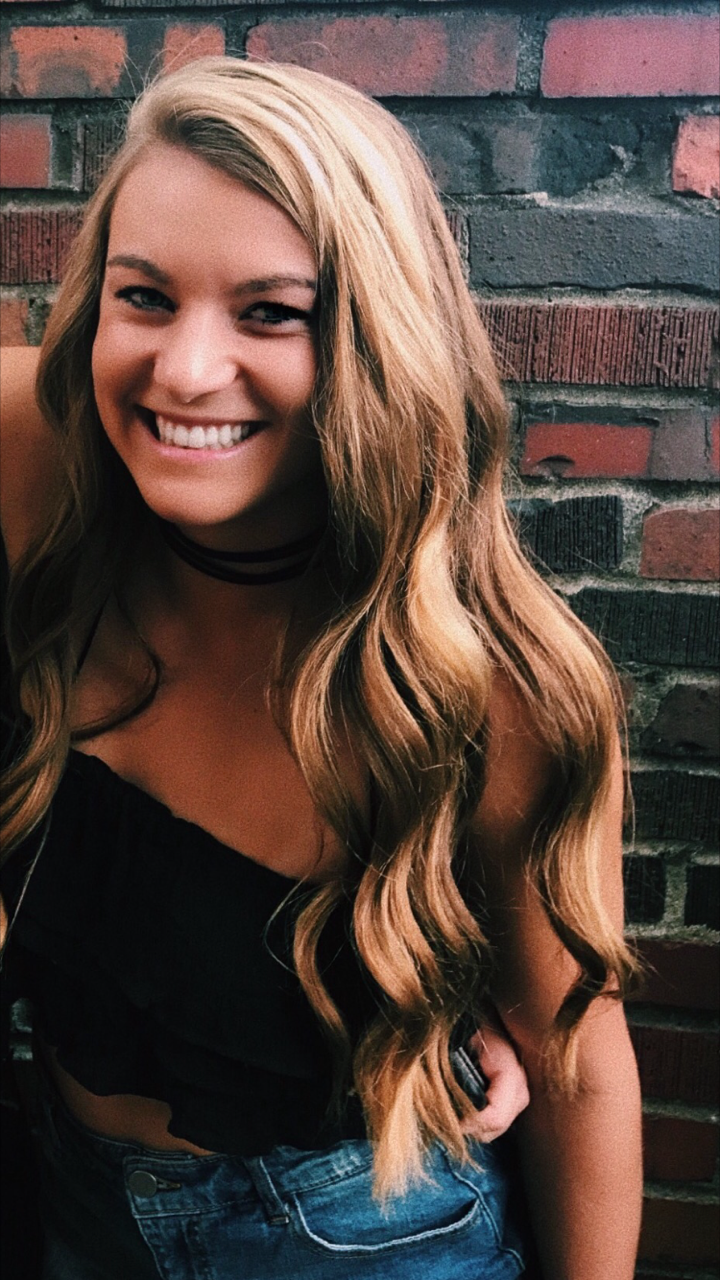 Meet Taylor / TD! Taylor is a sophomore at Mizzou studying business management and is in Zeta Tau Alpha. I've learned a TON about Greek life from Taylor and honestly, I really just wish I could move into the Zeta house after hearing the stories and sampling their food. Taylor tries to keep me young even though she knows I'm an old soul trapped in a "young-ish" body. If you want to make Taylor's DEY (see what I did there?), bring her some sushi or LuluLemon leggings. She might cry but it'll be tears of joy, y'all!
Claire Forshee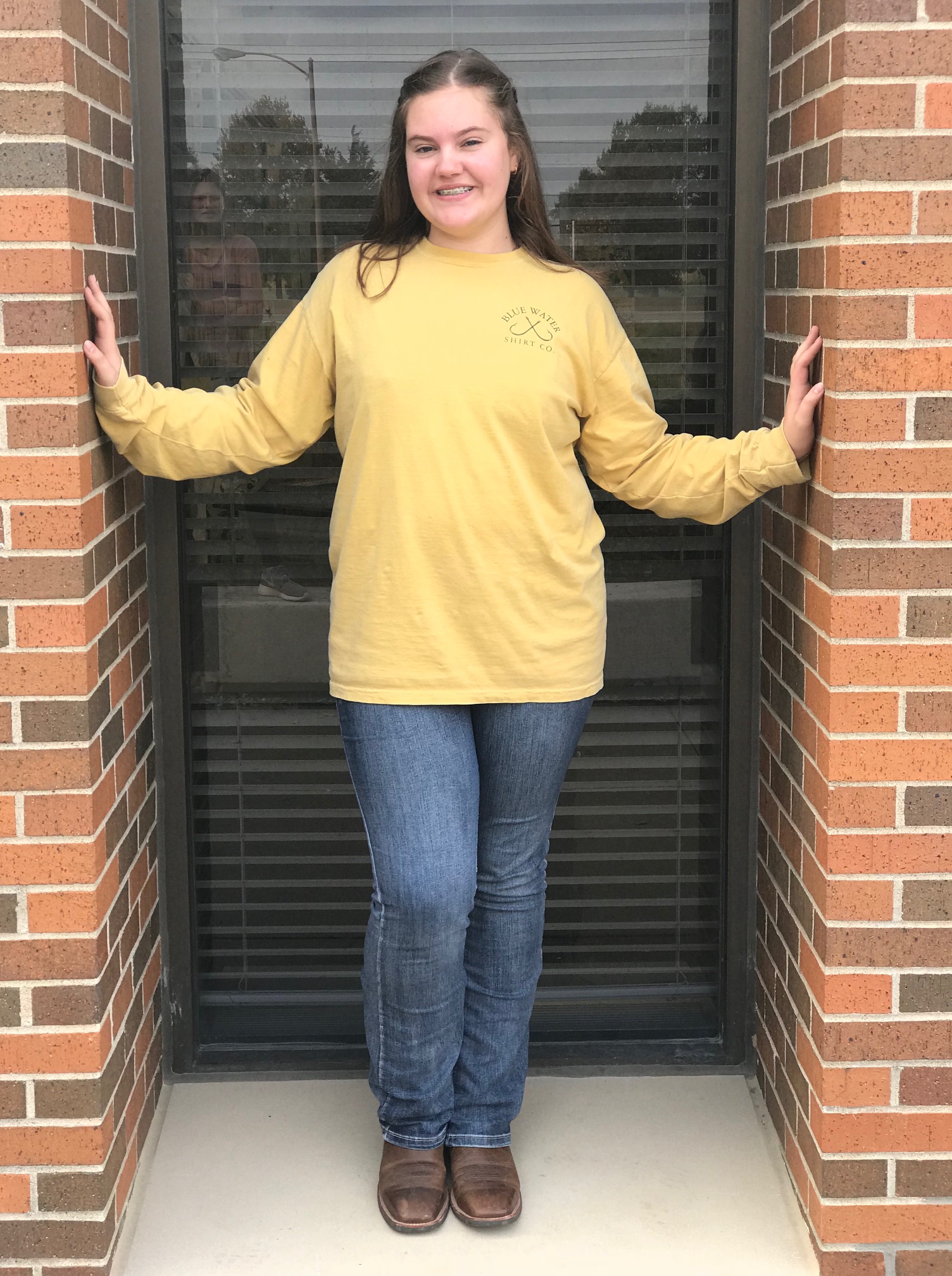 Meet Claire! Claire is a freshman at Rock Bridge High School and wants to be a veterinarian when she grows up. She's pretty obsessed with dogs so if you bring yours in (well-behaved dogs are always welcome at TSR!)… they might leave a little spoiled after hanging with Claire. Claire is involved in SEVEN (yes, SEVEN) organizations at her school which is pretty impressive. I'm in two that I can count right now and I feel overwhelmed sometimes. You go, Claire. This girl is just a doll and will be the perfect addition to our team!!!
Kylie Runzi
Meet Kylie! Kylie is a senior at Mizzou studying health sciences. Like myself, Kylie has two younger sisters so she'll probably spend most of her paychecks keeping them decked in TSR gear. She's obsessed with cows and would drink a caramel macchiato (sp?) from Starbs any hour of the day. Fun Fact: Kylie had worked at the store for five minutes before answering the phone and I've been answering it over for over a year and still get nervous.
BOOM.
I could be biased because I hired them but WOW. What a lineup. I am tremendously blessed to have these gals working alongside me and hope you feel blessed when you meet them as well. Come on in and shop with us this holiday season, y'all! We're ready to become besties! <3 To the FRIENDS and FAMILY that continue to help me any way that you can, stay up late working through ideas, give up Saturdays to help with events, etc….. THANK YOU! You are the BEST and I couldn't make this crazy dream of mine happen without each of you! <3
If you're still reading this, here's a little blurb about myself – MacKenzie Knierim. Happy Monday!
!gallery-start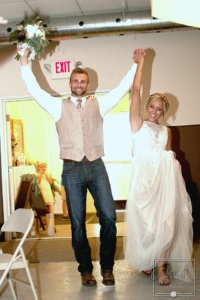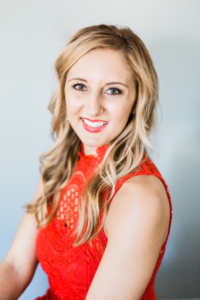 !gallery-end
I'm MacKennzie, Mac, MacDaddy, Daddy, or just Kenzie Knierim. My husband, Tyler, and I got married about six months ago on the most beautiful day at the most beautiful place. I promise to blog about it soon. We both have a huge love for our faith, family, friends, sports, hunting, Jeep rides, Thai food (really, just food), and most recently, our chocolate lab, Mollie. I'm passionate about what I do and I think it's safe to say Tyler has jumped in and supported me from the very beginning. I'm the luckiest to have him holding my hand when I mess up coding on the website or when I come home and haven't eaten all day because, well, too many monograms. Come & hang with us soon!! I can't wait to meet you if I haven't yet!