A mere "thank-you" doesn't even begin to cover the feeling our team has leaving this weekend. We were truly BLOWN AWAY by how many of you came out to support The Southern Rose. We really are a part of the best community that supports local businesses year-round and especially during the holiday season!
So, THANK YOU!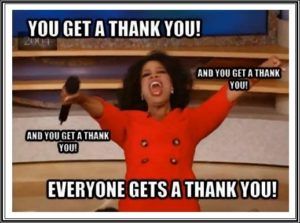 Thank you for choosing us to help you with gifts for loved ones.
Thank you for choosing us to treat yourselves.
Thank you for showing up this weekend to celebrate small business with us.
Just a HUGE thank-you!
We love you all and hope you know we truly felt the love these past two days.
XX
MacKenzie Knierim (and The Southern Rose Team)
(Now… time to get out of these jeans cutting into my 27-week-pregnant belly & kick back for a bit before we get right back to work again on Monday!)
P.S. If you read this whole blog post, go ahead and take advantage of shopping early for our Cyber Monday event (online only). Use code CYBER15 for 15% off your purchase $50 or more! Bonus: Take an ADDITIONAL 15% off SALE ITEMS! Hurry & save BIG!! Code will expire at midnight on Monday so get those orders in between now and then!