Wow wow wow. Those are just about the ONLY words I can come up with when I think of Tyler and I's last vacation to Scotland and Ireland. If you follow me on Instagram (@macknierim), you probably got tired of me relentlessly posting the good views and amazing architecture that we explored. I absolutely cannot wait to go back one day!
The whole reason for our trip was to extend the celebration of the June 2017 wedding of our friend's, Jonny & Sally Brown. Jonny is originally from the Perth, Scotland area and came to the United States to play soccer with Tyler at Truman State University (Go Bulldogs??)! His family hosted a wonderful evening to celebrate the two of them and we were SO glad we could coordinate a trip to celebrate even more with them! We packed about as much as we could into our brief visit in Scotland before jaunting off to Ireland. I can 100% recommend both Scotland and Ireland to anyone that may have a desire to travel to Europe and can say that I will/would definitely go back to explore more! If you want to read about our days in detail, you can do so below. Here are some pics if you're just into that!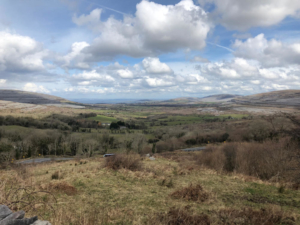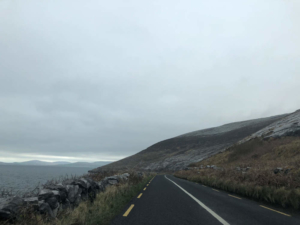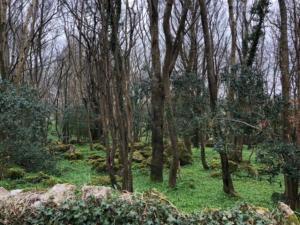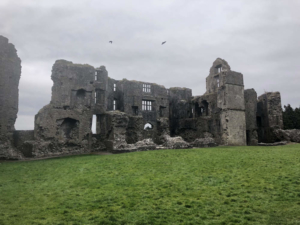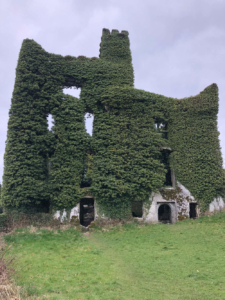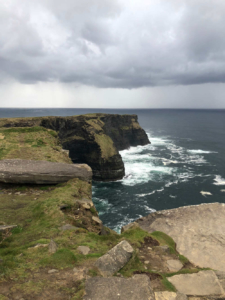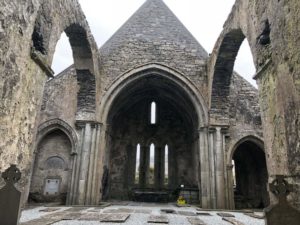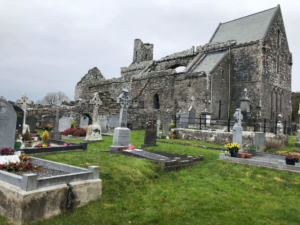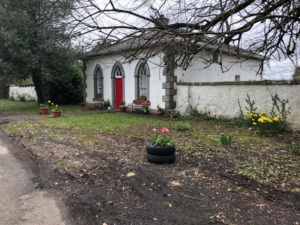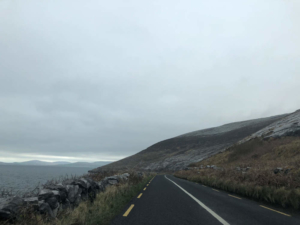 April 5th-April 8th: Perth, Scone, Pitlochry, Edinburgh (Scotland)
We stayed in an adorable hotel in Crieff called Huntingtower Hotel.
It was just old enough to know there was some history to it, but updated enough that we still felt connected to the real world. The first day we were in Scotland, we ventured to the Pitlochry area for a distillery tour at Blair Athol. We snuck in a short visit to the Queen's View and had lunch and shopped in Pitlochry – the cutest little town.
That evening was the reception for The Browns and we had an absolute blast getting to hangout with Jonny's family and learn a few traditional Scottish dances (that I was NOT good at). We hadn't seen this crew since the wedding in June so naturally we had to meet them halfway across the world for a little party. Life is weird sometimes!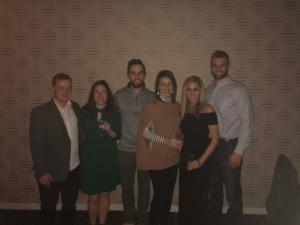 On Saturday, we took the train from Dundee to Edinburgh and checked out the Edinburgh Castle and all of the different sights around the city – including some incredibly old graveyards, fun shops, and of course cafes. My favorite moment in Edinburgh, however, was visiting the St. Giles Cathedral – a church that was originally built in 1124. Absolutely breathtaking (pictured below).
Saturday evening, we celebrated Jonny & Michael's 28th birthday at a small pub in their village and let's just say we really enjoyed ourselves! We can't thank the Brown family enough for their amazing hospitality and fun they provided – The Knierims LOVE you guys!
April 9th-April 13th: Dublin, Castletown, Ballyvaughan, Doolin, Athleague, Roscommon, Galway (Ireland)
We flew from Edinburgh to Dublin on Sunday and immediately rented a car at the airport to venture out on our own. Locally, we were able to rent a Wifi connector that made our traveling and maps MUCH easier compared to relying on an older style GPS to get us from Point A to Point B in Scotland. We headed for our first stop – Ballyvaughan – where we were staying in an adorable bed & breakfast, Hazelwood Lodge.
It was great to just take our time winding (literally) down the Wild Atlantic Way and taking in the insane views. There were castles and ruins and overlooks EVERYWHERE and of course we stopped at as many as we could. Exhibit A: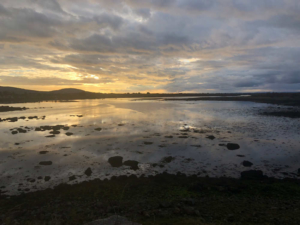 On Monday, we explored the coast on down to Doolin (near the Cliffs of Moher) before our adventure photoshoot with Tilted Tripod that evening (one of our photos is at the end of this blog, but I am SURE I will be posting them for the rest of forever because I'm obsessed with all of them)!! Let me just tell you, our photoshoot was wildly AMAZING. We were up and down jagged cliffs, standing beside giant ravines, and truly just enjoying each other and the nature of Ireland with Ciara. If you're ever in the area, book her for the TIME OF YOUR LIFE (maybe that was dramatic, but really, it was incredible)! We loved meeting you, Ciara!
Tuesday morning, we packed up and headed to our next stop near Galway, the cultural heart of Ireland. It was so fun to explore the city and see the hundreds of pubs and shops lining Shop Street and The Latin Quarter. It's truly incredible to stand outside buildings that are older than the United States!! Of course, I was infatuated with all of the different shops and their individual characteristics. Do you guys know how bad I want to ask about getting a spiral staircase in Rock Bridge Shopping Center?? BAD.
I could go on and on about the fun and refreshment we felt on this trip – so if you ask me when you see me next, be prepared to hear ALL about it!
Slainte!