To most of us, monograms are a staple of Southern and Prep culture. It's hard to not see something monogrammed during Spring in the South, especially at preppy events such as horse races, spring flings, and spring weddings.
Monograms also have a rich history among the most powerful people in history. Initially, monograms were used to mark coins as authentic in an area ruled by the person whose initials were on the coins. The monogram really took off when Charlemagne used them on his goods to represent his authority over the places to which the goods were shipped.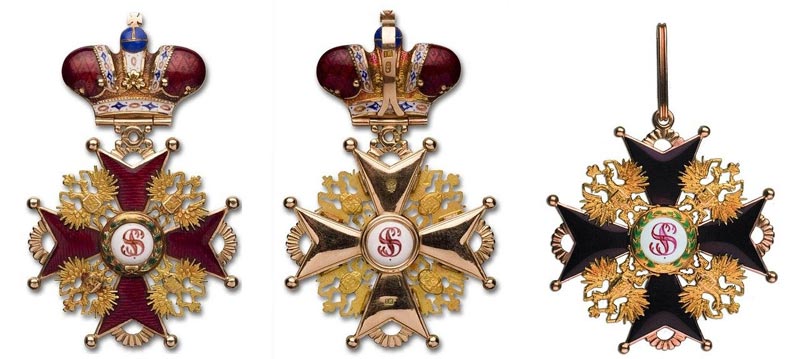 Royal and military monograms took hold as a way to show status. When someone was able to rise in the ranks, they were able to literally "make their mark" on things.
The Most Famous Monogram
Of course, the history of the monogram can't be complete without the story of the most famous military monogram of all. The legend says that Constantine I prayed before a major battle for a sign from God. He looked up to the sky and two letters formed a symbol. He heard the words "in this sign you will conquer." He was compelled to have his soldiers put that symbol on their shields and they won the battle. The two letters were "Chi" and "Rho", the first two letters of the Greek word for Christ. The symbol is now a popular military monogram that is commonly used for tattoos or jewelry.
World War II and the Family Monogram
After World War II, returning soldiers and their families were welcomed to a booming economy. Many soldiers were able to find jobs using skills they learned during the war, buy houses, raise families, and live the good life.
People were making more money than they ever had before and wanted a way to show their success. Some military men remembered how powerful men of old would show their status and power: the military monogram. Men began wanting their initials monogrammed onto various items, such as their shirts, pocket squares, towels, and briefcases. This tradition caught on and continues today as a means for people to "make their mark" on their belongings.
Modern Monograms: Army and Other Branches
Military folks know it's hard to connect with family when the service member is away. Having and wearing a monogram is a way for families to feel connected. Monograms show the world you're part of something bigger than yourself.
Here are a few of our favorite ways to keep the military monogram tradition alive at The Southern Rose.
Super Comfy Shirts
A classic item we love is a monogrammed shirt. We offer a variety of styles and colors to which you can add your military monogram. With 40 embroidery colors and five monogram styles, you have 200 combinations with which to find your perfect monogram!
Your style can range from contemporary to classic and everything in between. Our comfort colors t-shirts can be short-sleeve or long-sleeve and really live up to the name. And we have a ton of colors to choose from, so your next favorite shirt is just a click or two away.
Rain Jackets
Life isn't always sunshine and rainbows, and neither is the weather. For those times that life and mother nature aren't cooperating with you, you'll need a tough and stylish rain jacket to get you through.
We have lined options to keep you warm and so many styles and color options, you're likely to find your next favorite or two. You never know when you'll need a car jacket, so you should probably buy an extra. You can customize any jacket with any of the 200 available monogram style and thread color combinations to make sure you have the exact military-style monogram you want.
Cozy Sweatshirts
What is life if we can't wear a warm sweatshirt on a cold day? Fortunately for you, The Southern Rose has a huge selection of sweatshirts to keep you cozy. You'll find classic crewnecks, quarter-zips, tunics, and hoodies.
With this much variety, you'll be able to stay cute and cozy from the first chill of fall to the final frost in early spring. And since crewneck sweatshirts have always been popular in the army, monograms on one of our sweatshirts are a great way to connect with the deep tradition of military monograms.
Customized Jewelry
To truly channel the ancient tradition of military and army monograms, you need to look at your options for monogram jewelry. With three distinct styles of monogram necklaces and a single initial necklace, you will be able to channel military monogram history in a beautiful and elegant way.
Not only will a monogram necklace connect you with the history of the monogram, but it could be a conversation piece that lets you tell the story of your family, your history, and your service.
With your newfound knowledge of monogram and military history, you should have a good understanding of why the two are so intertwined. We offer hundreds of items that let you carry on the tradition, so shop with us today and keep the history alive.