With Valentine's Day around the corner, there's lots to think about in terms of incorporating a Valentine's Day monogram into your holiday celebrations. Whether you're spending the day with your partner or you're planning a night in with the girls, we believe in bringing your love for everyone to life with fun touches and unique Valentine's Day gift ideas. If you're interested in some of our top picks, check out this blog from the monogram experts at The Southern Rose now!
1. On Your Clothes
From a hot date night outfit to cozy pajamas for a movie night at home, make your outfit an homage to Valentine's Day and each other with a monogram! Opt for red, white, and pink pieces that have your initials in a discreet place that shines when it needs to. For women, that could be a monogram on your earrings or raglan tee. For men, your Valentine's Day monogram could be on your hat or cuffs.
A unique Valentine's Day gift idea for your man is a pair of custom monogrammed cuff links!
2. On Your Linens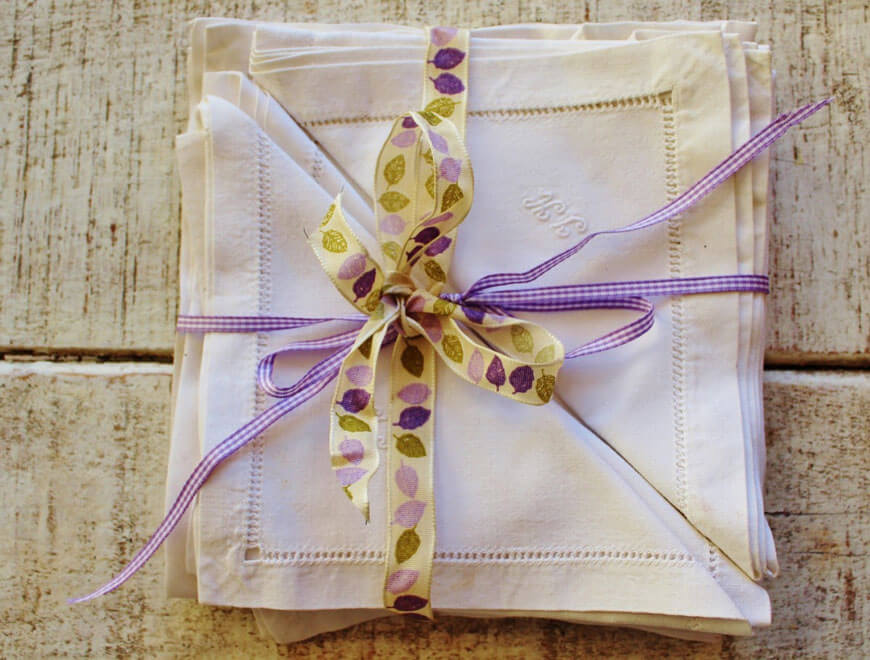 If you're a couple that lives together or has plans to move into a single unit, celebrate your time as a team with monogramming on your linens. This is a great gift for men or women and provides something useful for your household. Choose from a number of different linen ideas that range from napkins and sheets to placemats and table runners. Your Valentine's Day monogram could be a couple's monogram or a his and hers monogram.
3. On Your Wine Glasses
Monogramming wine glasses and drinkware is the perfect way to personalize items you use every day. They also make great table settings as part of your Valentine's Day date night. Pop open a bottle of your favorite vintage and pour out a glass as an accompaniment for your homemade meal. Since you likely have a set of six to eight wine glasses, these should have a matching couple's monogram. Decorate your glasses now with a decal or buy a customized set with your initials sandblasted into the glass as a unique Valentine's Day gift idea.
4. In Your Food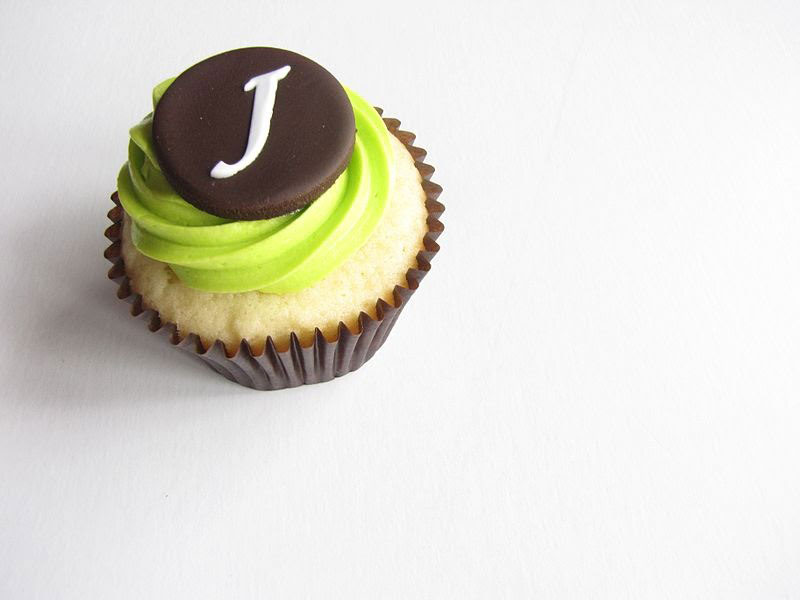 You don't have to put your Valentine's Day monogram on something permanent! If you're cooking at home, use various sauces and sides to create a monogram in your food throughout the meal. This is also something you can request from the restaurant where you decide to eat out. When you order dessert, request that they write your initials in chocolate or syrup to help you celebrate your special moment. You can even order initialed cupcakes from a bakery for something ultra-professional.
5. On A Necklace
For the girl that loves to monogram, giving her the gift of her initials on a necklace is a unique Valentine's Day gift idea that will make her smile. Take the time to double-check her other monogrammed items to determine the initials she typically uses as well as the font and color. Does she have two or three initials? What order are they in? Does she usually wear rose gold, yellow gold, or white gold jewelry? When you take the time to explore her preferences, you're guaranteed a slam dunk on this Valentine's Day monogram gift.
6. On A Hat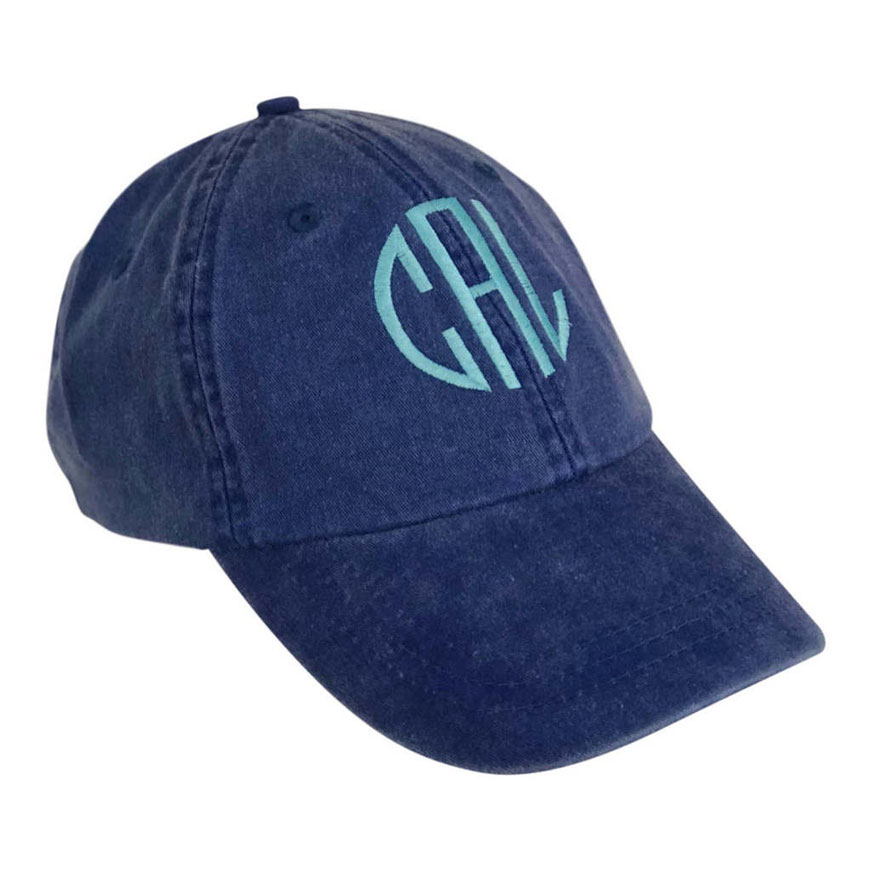 While we mentioned hats before, they were more of an accessory to the show than the main event. Monogram hats for Valentine's Day are an ideal gift idea because they work for both men and women. You can also add this monogram to nearly any style of hat. For casual hats like beanies and truckers, the monogram can go front and center. With more formal hats like trilbies and fedoras, we recommend placing the monogram on the interior to signify the hat's owner and add a personal touch.
7. For A Picnic
Many people want to make their Valentine's Day truly special with a private picnic for two. There are tons of places you can place a Valentine's Day monogram to enhance this date idea. Add a monogram decal to your picnic basket or have it embroidered on a traditional checkered picnic blanket. No matter which of you is organizing this date, consider other places you can throw on a monogram easily, including picnic chairs, plates, napkins, and more.
8. On His And Hers Towels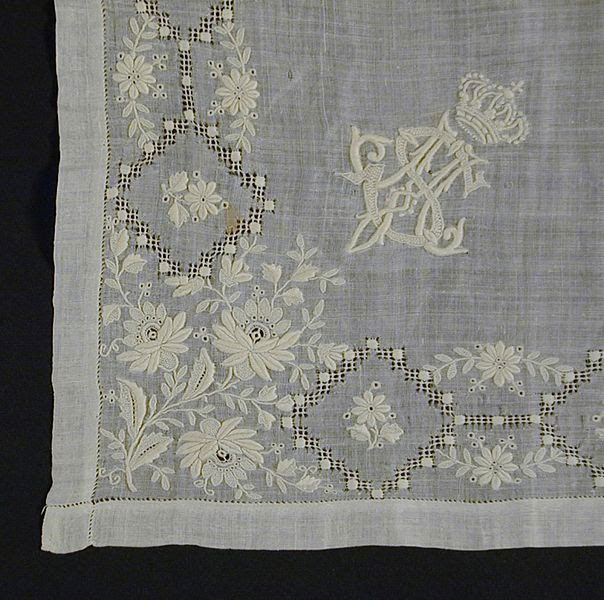 Not everything created on Valentine's Day needs to be a one-off. You can give each other gifts that last for years. If you're at this stage of your relationship, consider getting a set of his and hers towels in your favorite colors. Try to match your towel colors and monogram thread to design a pleasant decorative set that will enhance the design scheme in your bathroom!
9. On A Watch
A watch is a special gift that deserves a Valentine's Day monogram more than any other. The ideal gift for both men and women, we have a few ideas of how to incorporate initials into this gift. Add a single initial with a short message to your loved one on the back of the watch or your two sets of initials intertwined! What you place on the back of the watch really depends on its size and shape. Test out a few options before you settle on the perfect choice.
10. For the Squad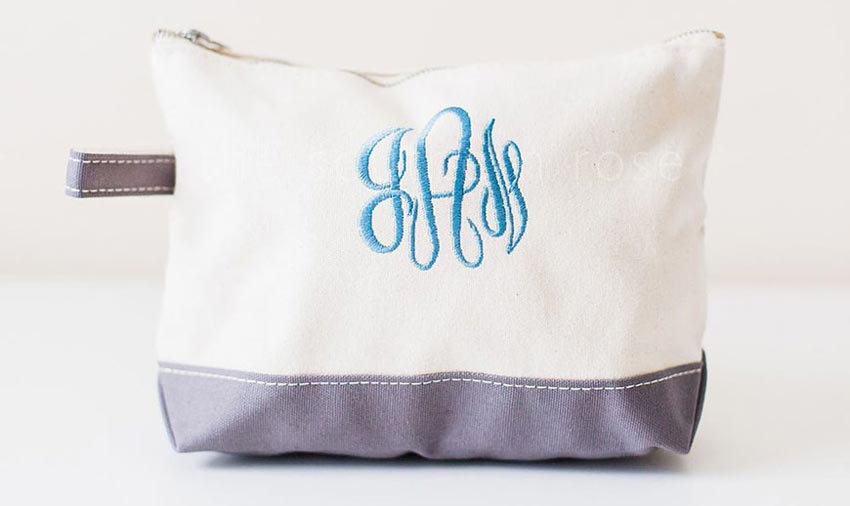 Your girls will feel really special during your Galentine's Day festivities when you get them each something small to celebrate your friendship. A makeup bag for their essentials or a cozy sweater to cuddle up in allows you to create something unique for each person. Choose their favorite colors and fonts to personalize their gift.
Did we give you any ideas for your Valentine's Day monogram? Start planning your date night or girl's night now!