Dear Baby Knierim,
Your Dad and I have prayed for you and wanted you for a reallllly long time. It's true that this ride to becoming a parent is nothing short of magical. You've had us absolutely mesmerized from the moment we heard your first heartbeat to seeing you kicking your long legs (thanks, Dad!) and flexing. What's even more incredible is that this is just the beginning of us being forever mesmerized by you. We're so glad you chose us and think you're really going to like it in on the Knierim (and Bowden) team!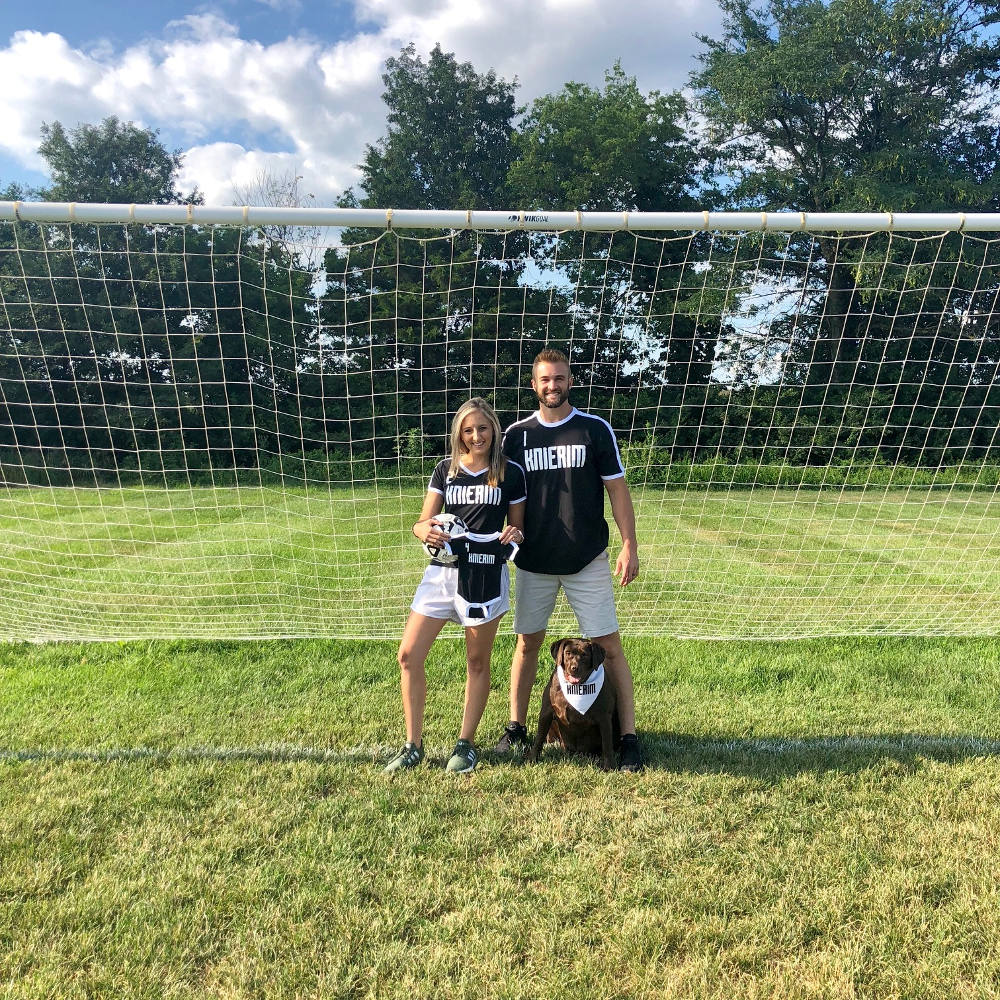 Even before your Dad and I were engaged, we planned out what a future would look like with you and the kind of parents we imagined we'd be. We decided it would be me that does the disciplining, because your Dad is just too nice and already knows he'll be wrapped around your little finger. We've established that you will be so confused on Grandparent's Day when yours arrive on a motorcycle, firetruck, or in a Jeep, while every other little kid's drive regular motor vehicles. We know that your grandmas and aunts and Uncle T will absolutely spoil you rotten and we most definitely know that you are going to rock your big sister's world.
You see, Baby Knierim, you're a special one already. You're the first in all of our world's and timed perfectly – one we couldn't have orchestrated any better. I'd be lying if we said we weren't nervous or scared of the days ahead. Luckily, you've got a LOT of "cousins" and "aunts and uncles" leading the way to help us when we just don't have a clue what we're doing! Don't worry though, the nerves are just excitement for how you'll change our lives and all of the excitement of the adventure to come. In just a few short months, we'll meet you and everything in the world will suddenly make sense (and I absolutely cannot wait for that day).
Until then, we'll just be here reading What To Expect When You're Expecting and praying for a smooth, safe entry for you into the real world. We can't wait until we can hold you!! Hurry up, February!!
Love,
Mom & Dad
"I prayed for this child and the Lord has granted me what I asked of Him. So now, I give him to the Lord. For his whole life, he will be given over to the Lord." – 1 Samuel 1:27-28
P.S. To my TSR Family… We are SO excited to share this journey with each of you and hope you are all ready for a handsome little "shop baby" running The Southern Rose (and possibly a larger baby section because, well, we need to hunt down some super cute boy things)!! See you soon!!