Tyler & I have always loved to travel. We've been to countless cities & a few countries in our time together and always love the break from our "crazy" — and then immediately crave home when we're away. This trip was our first solo trip since having Knox in January and needed to happen before the 4th quarter crazy consumes all of my free time. It sure was tough to leave our boy but we had a blast exploring different areas of Nashville & a new city, Franklin!
We've both been to Nashville before but never together. We've done the whole Broadway scene for bachelor/bachelorette parties and knew it just wasn't high on our list for the weekend. I mean, we're just some new parents wanting to hang past 10pm and catch some live music (and let's be honest, we really just wanted a night's sleep without hearing a baby monitor.)
It was the perfect trip, but here's the crazy thing: we never went to Broadway and still had a blast!
Here's a brief overview of our trip with some highly recommended places! Let us know if you hit any on your next trip to Nashville or Franklin!
On our drive down on Friday, we knew we'd be passing through Paducah, Kentucky around lunch time.
I'm big on only eating / shopping local when we're away (what can I say – it's in my blood!). I did a quick Google search and found Parker's Drive-In and it was a must.
!gallery-start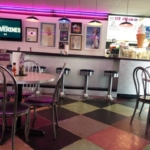 Inside of Parker's Drive-In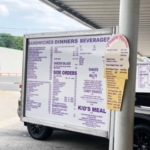 Ordering outside at Parker's
!gallery-end
You can order outside or dine-in. We were ready to stretch our legs so we went inside and the whole stop was probably less than twenty minutes. Plus, if you wait for your food outside, you can play bags… my kind of stop!!
On Friday night, we spent some time in East Nashville and absolutely loved it! There are so many cool places to eat or get a drink — we really didn't want to leave to check into our hotel! If you stop there, check out 3 Bar Crow or The Treehouse. That evening, we went out in Midtown. It's more of a college vibe but it's less crowded than Broadway and has several bars with live music. We hit up Winner's & Loser's & Red Door Saloon.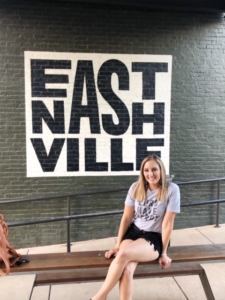 Hanging in East Nashville
Saturday morning we had breakfast at Biscuit Love in Franklin. It was such a cool place. If you go, you must order the 'Bonuts' – they're unreal. We try to always stop at historical sites if we find something intriguing so we explored around the Carnton Plantation and the McGavock Cemetery before all of the shops in downtown Franklin opened at 10am. This is also my way to get Tyler to put up with me when I drag him in and out of stores all day! Ha! Franklin was absolutely gorgeous and had so much to offer! We could have spent the entire day there (and basically did). Highly recommend it if you're ever that way!!
!gallery-start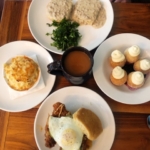 Breakfast at Biscuit Love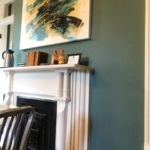 Inside of Biscuit Love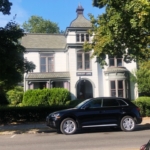 Outside of Biscuit Love
!gallery-end
!gallery-start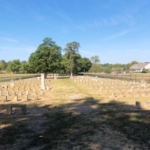 McGavock Cemetary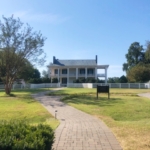 Carnton Plantation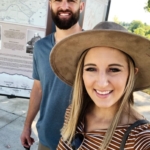 Tyler I at Carnton
!gallery-end
Neither of us had ever been to The Gulch which was another vibrant neighborhood (you might know it if you've ever seen the popular Instagram spot of the wings). We went to a cool pub called The Pub and then ended up at Two Old Hippies. This was the store of my dreams — such cool items & LIVE MUSIC. We listened to Caroline Dare for a while and then headed out to finish our night in Midtown.
!gallery-start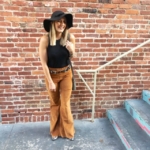 Hanging out in The Gulch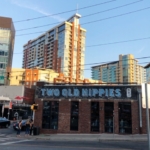 The coolest store ever!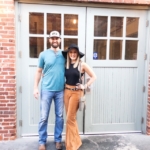 The lone photo of us that wasn't a selfie!
!gallery-end
It was such a great trip and we were able to see so many more local parts of Nashville and Franklin that you miss when you're on Broadway.
Pro Tip: Visit Broadway during the day! It's a must-see in the night but the daytime works well too. It's less crowded & you can actually take in all that's really there.
Thanks for reading! Time to get back to work (which is super hard after a fun weekend away!)
MacKenzie